"Good girls hardly ever get the guy" or so the saying goes. I've heard this many times and wondered why it is so. Being a good girl myself (*clearing my throat*), I notice the guys all want to gravitate towards the 'bad-girl-riri' types and only few guys get intrigued by the vege-planting, bible-reading, modest-dressing ladies. OK… not all good girls fit that bill; some are actually a good mix of weird and 'spunky'. So how do you get the guys to see that?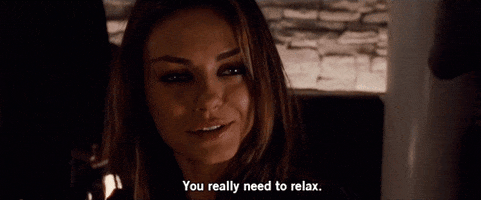 #1 Relax: You know you're a good quality woman; you know there are many docuhebags around; you know that you want to be the next president; you know you don't want to engage in small talk that's not heading anywhere; you know, you know, you know… but yea relax and take a chill pill. Deep conversations start from small talk. A guy is worth your attention until he proves he isn't.
#2 Don't set out to prove anything: Many good women fail to get the guy because they spend more time trying to prove they are worth picking, rather than actually being in the moment and enjoying the relationship as it grows. They want to advise a guy on his investments, ask him if he is renting or mortgaging, ask if he is planning to get promoted soon, when he intends to run for president, bake cookies the way his mama made them, and even do his laundry on the weekends just like a good future wife material does. A guy might be amused at the effort; he might even entertain it, but he will eventually go for that girl who was with him in the moment, rather than the one who was more concerned about showing her perfect angle.Stop proving you are perfect patty
#3 Stay true to yourself: Titties and ass might be what everyone is raving about these days, and maybe you feel your chances will be better if you show up in heels, hang out your boobs and pad up two extra layers of makeup; but if that's not who you are, you are just going to scare the poor man away. If modesty is your thing, stick to it. Men actually are not as interested in naked bodies as we think…OK grown men. They are interested in your confidence, be it in your modesty or slutiness. Quality men want a lady in public and  a freak in private which leads to my next point.
#4 Let you inner freak out to play: Need I explain this? what are you hiding it for? Let that inner freak, inner child, inner dancer, inner singer with the terrible voice, inner seductress, inner pole-dancing and swinging, inner 'burlesquer', inner anything that makes you who you are out to play. Just rock it girl!
#5 Let him be: So you want to show him you genuinely love him, and you will always be there for him? Well, you don't have to do that by showing up at his doorstep every single day with pie and homemade bread. Woman, let the man breathe. Let him live. Don't 'love' him so much that he'll be begging to escape for air. Let him hang out with his buddies, let him go do the silly stuff men like to do which by the way includes playing video games, watching football and discussing life and money. Let him be comfortable in who he is and you go do your good girl stuff while he's busy. Quality men actually want good women; they just don't want good women who will suffocate them and overturn their entire lives.
Now you know what to do. Go get your man. XOXO